Moderator

Staff member
Founding Member
I'm expecting this exhaust mod to have the largest increase in HP & TQ over any other exhaust mod. I modified my Cayenne TurboS with same type of mod and the difference is drastic. On my Cayenne before I was always selecting sport mode as the Garrett turbos are continously spooled up just like our Bronco Raptors are in Baja Mode. After replacing the downpipes and secondary cats with 3" custom mandrel bent pipes my normal mode is much more responsive than sport before. It's more than just increasing the HP but how quick the turbos react with less back pressure.
"Needing more performance, MPG's and sound from your 2022-2023 3.0L Ford Bronco Raptor? Look no further! All of SPD's catted downpipes use the UHO ULEV EPA approved catalytic converters or GESI G-Sport UHO EPA catalytic converters and larger 3" diameter mandrel bent tubing which improves throttle response, mileage and overall performance while reducing turbo lag and exhaust temperatures (EGTs). Our downpipes do not require custom tuning and can be used as a factory downpipe replacement. Our catalytic convertors are made in the USA and are designed to be used in racing applications.
P/N DP30BR23SS MSRP $1699.00"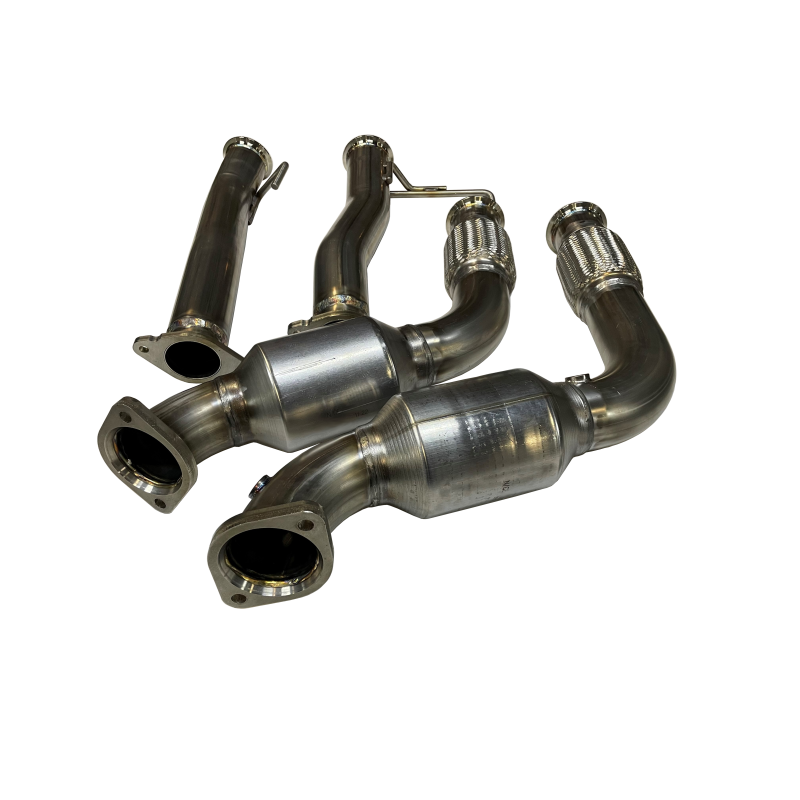 Last edited: